GOODYEAR LAUNCHES THE NEW ASSURANCE MAXGUARD SUV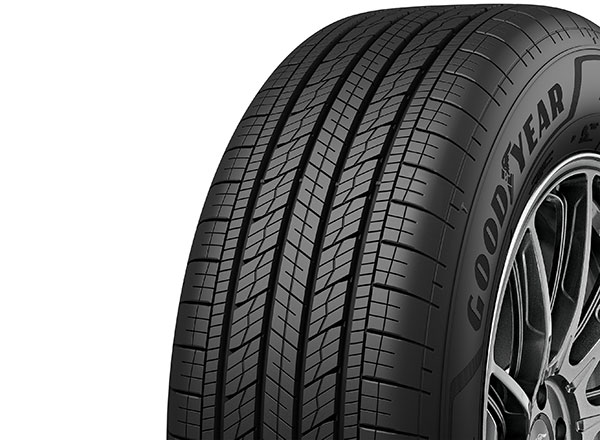 Goodyear (Thailand) Public Company Limited today announced the official launch of the Assurance MaxGuard SUV, a new member of Goodyear's Assurance Family. The Assurance MaxGuard SUV provides 2-in-1 protection through superior grip, braking and durability making it the perfect partner for drivers and their families to journey out and explore their world of possibilities.
With Goodyear's advanced ActiveGrip Technology, the new Assurance MaxGuard SUV offers a tight grip for superior handling and shorter braking distance on wet roads, due to the unique design and increased number of multi-biting edges and optimized distribution, and ActiveGrip cap compound with blended silica. The DuraGuard Technology builds a robust tire carcass to withstand cuts and punctures, while enhancing performance durability with a 2-ply construction and a strong steel belt package to ensure a thorough construction specific for SUVs and PPVs applications on highways.
The Assurance MaxGuard SUV also provides a quieter ride due to an upgraded tread pattern with an angled block design, noise reduction rib and narrower grooves to make a quieter and more comfortable driving experience. It extends longer mileage with an enhanced tire footprint, optimized tread depth distribution and cavity shape to maximize mileage performance serving the target customer's needs in seeking the best value for car tires.
Mr. Nat Madarang, President of Goodyear Asia-Pacific, commented: "In the Asia-Pacific, we are seeing a significant increase in demand within the market with SUV sales accounting for 37% of new car sales in 2021. In particular, demand for the mid-size SUV segment is growing 10%* every year – this presents a significant opportunity for the industry as nearly 85% of the tires sized 17" and above are SUV tires."
Mr. Randeep Singh Kanwa, Managing Director of Goodyear (Thailand) Public Company Limited, said, "We are very excited to introduce Assurance MaxGuard SUV to midsize SUV drivers in the Asia-Pacific. We know most of these drivers are family-oriented safety seekers looking for a solution that suits both their safety and comfort needs equally. The Assurance MaxGuard SUV, is a significant expansion of our product portfolio for SUV and 4X4 vehicles."
The Assurance MaxGuard SUV is available in 15" to 20" rim diameters in 35 sizes. Its target fitment are midsize SUVs including the likes of the Honda CR-V and Honda HR-V, Toyota Fortuner, and other popular midsize SUV models in the AP market.
And to help Goodyear customers experience the superior grip and durability for a safer drive during the rainy season, Goodyear Thailand is offering a 500-baht gasoline voucher, free tire changing service for 365-days for bulges, lumps, cuts and tears, and a 2-year Worry-Free warranty for any customer who purchases four Assurance MaxGuard SUV tires at Goodyear Autocare Centers or a 1-year Worry-Free warranty when making a purchase at Goodyear's participating dealers from 15 October-31 December or until supplies last.
For more information about the Goodyear Assurance MaxGuard SUV and the promotion at www.goodyear.co.th
Locally available sizes
15"
205/70R15 96H
215/70R15 98H
253/70R15 103H
16"
215/65R16 98H
215/70R16 100H
225/70R16 103H
235/70R16 106H
245/70R16 111H XL
265/70R16 112H
17"
215/60R17 96H
225/60R17 99V
225/65R17 102V
235/60R17 102H
235/65R17 108V XL
245/65R17 111H XL
255/65R17 110H
265/65R17 112H
18"
225/50R18 99W XL
235/55R18 104V XL
235/60/R18 107W XL
265/60R18 110V
19"
225/55R19 99V
20"
265/50R20 111V XL
* Data from IHS Markit